The Living London project is a groundbreaking oral history project which examines the history of housing and policing for lesbian, gay, bisexual and trans (LGBT) people in London from 1982 to 2007 – viewed through two community organisations: Stonewall Housing and Galop (in partnership with LGBT History Month).
The project is funded by the Heritage Lottery Fund.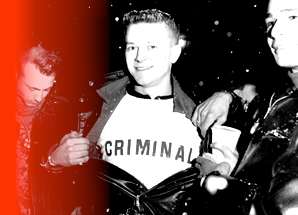 The twenty-five years from 1982 to 2007 saw enormous changes for the LGBT communities in London – moving from a time when LGBT people experienced direct attacks and discrimination from the authorities, to a time when the law began to be used to protect our communities. The effects on housing and homelessness, policing and crime during this time provide a fascinating window into the lives of the LGBT community over this time of change.
Galop and Stonewall Housing, both established in 1982, have had a continuing influence on these changes, as well as being in the perfect position to witness and document them.
The Living London project interviewed 38 people who had been involved in some way with the two organisations – as activists, volunteers, management committee members, staff or clients. Through their stories we gain a fascinating and unique insight into these times.